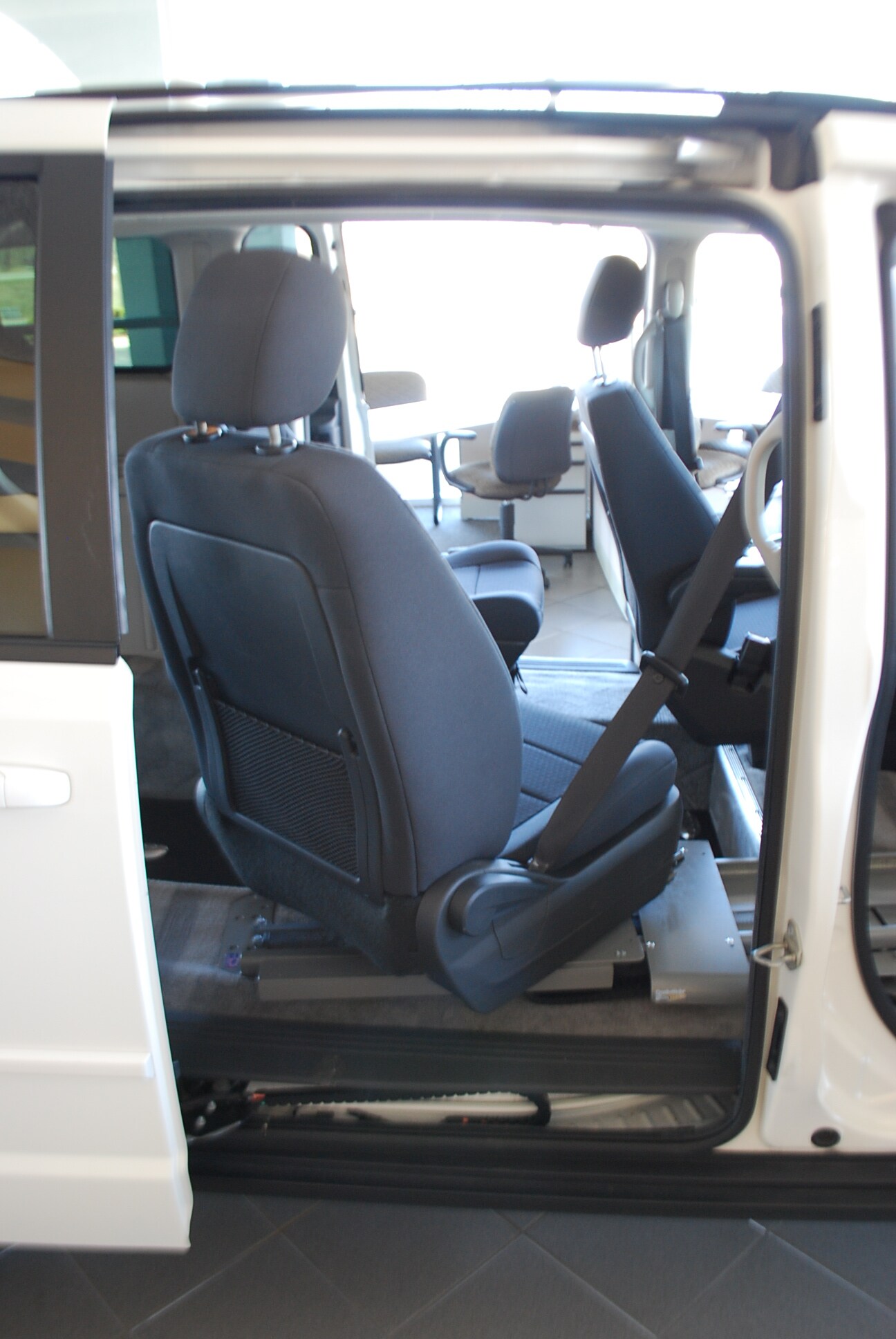 One thing our customers have always asked for was an easy way to get wheelchair passengers into the front seats. So our engineers went to the people at B&D Independence, Inc. and they came up with a very attractive and functional solution. With the second row sliding door open, the custom rear entry mini van transfer seat has a full 36″ of movement forward and back, and a full 100 degrees of rotation. The OEM seat also retains 100% functionality of the recline and sliding track features. The VMi New England Mobility Center transfer seat offers wheelchair passengers the ability to get in the drivers seat, or front passenger seat safely and easily.
The transfer seat is controlled by two switches on the inboard side of the seat, for passenger and driver respectively. B&D Independence, Inc. also offers a handheld pendant to control the seat, which gives customers a choice when choosing their controls.
One of our core values at VMi New England Mobility Center is that quality mobility equipment shouldn't be expensive. By providing accessible front row seating without lowering the front floor of the vehicle, we are able to not only save costs, but also maintain the strength of the front OEM vehicle frame. By intruding less on the vehicle frame, we are also able to offer a reliable mobility solution that will provide years of uninterrupted service.
Full specs on the Leadership L75 transfer seat by B&D Independence, Inc. can be found by clicking here .